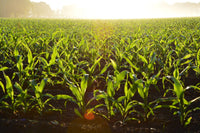 Growing Resilience
Grow enough food to eat 3,000 calories per day with all the essential amino acids for a year!
Reid's Yellow Dent Corn (1907)

This Heirloom Corn Variety is featured in our Survival Seed Packs
Working With Nature

Non-GMO/Heirloom Seeds
We are beekeepers too!

We have been working on growing our own food for many years.